The Hurst Singers 2022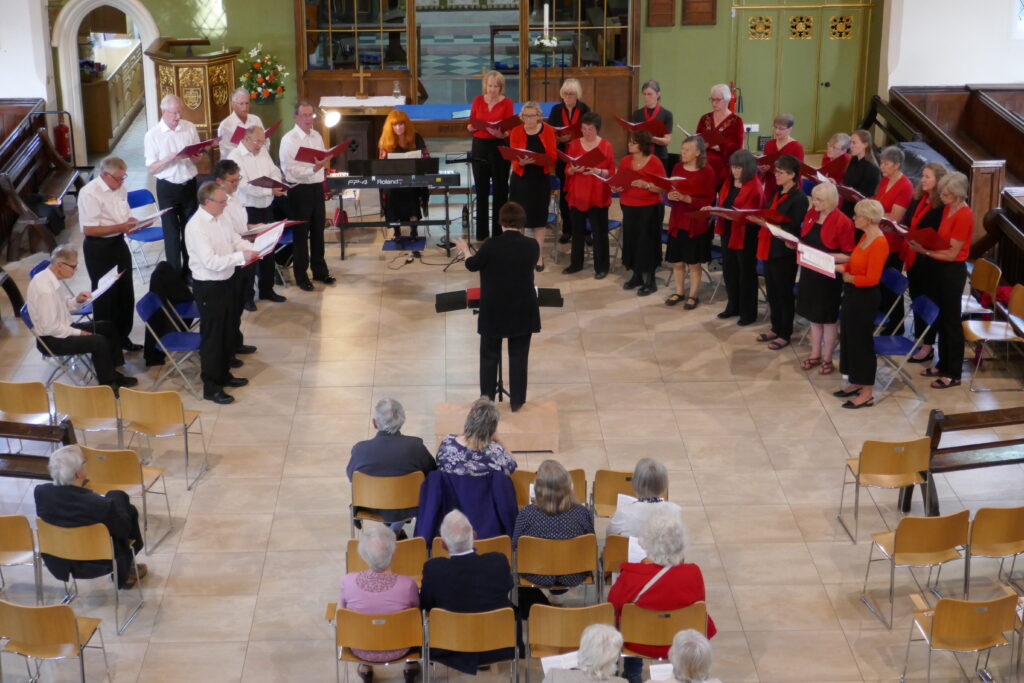 The Hurst Singers are back in good voice! Our four-part (SATB) choir is finally back in force after the COVID restrictions, and we are really pleased to be back.
We sing for fun, and during the pandemic when we tried Zoom rehearsals (with limited success!), we realised how much we missed singing in person – and in public. We were delighted to have our first post-COVID live concert at St Mary's Church in Burghfield on June 25th, 2022 (see above). The church has a lovely acoustic and lots of space, so it was a joy to sing there. We also had our largest-ever audience on Mortimer Fairground during the Jubilee Weekend (despite wind and sound-system issues meaning you might not have heard us at our best!). We are aiming to go back to two live concerts a year – maybe in more than one venue each time, so there will be plenty of space for audiences. Look out for local publicity and come and see what we do.
We have many new members from the Mortimer, Burghfield Common and Tadley area and we meet for regular rehearsals at St Johns Hall in Mortimer on Thursday evenings. We sing a wide repertoire of music from Bach to Adele, via musicals, spirituals, sacred music and opera, so there is something for everyone.
Singing is really good for physical and mental health. We are a friendly group and are always keen to have enquiries about joining. We especially welcome new men's voices (visit our website for details https://thehurstsingers.org). Being able to sing in tune is pretty important, but we can cater for less experienced people with who are keen to learn, or those whose music reading skills need a bit of a refresh.